Who we are is how we lead. – Brené Brown
Do you feel like your leadership is more important than ever?
Environmental and conservation leaders everywhere fighting against climate change, deforestation, and biodiversity loss are with you. Challenges due to funding, skill gap
s, distributed teams, and now COVID-19 demand more of us than we ever thought possible.


We became leaders to live our purpose, but we mus
t also excel at fundraising, managing programs, and resolving conflicts.
However, we often lack the time to reflect, a group of peers that "gets us", and practical tools to solve problems.
The stakes are too high for leaders to rely on learning through trial and error.


This is the time for leaders to invest in themselves and their teams; to learn, to grow, and to evolve. At Design Pathways, we believe that leadership is a choice, a learned skill, and a practiced craft. That's why we created Transform to help.


Transform is a 6-week live online social learning program in leadership
that empowers and inspires mid- to late-career executives, directors, and managers with skills and peer support. It is a highly selective personal and professional development experience to help you become your best self, best teammate, and best problem solver.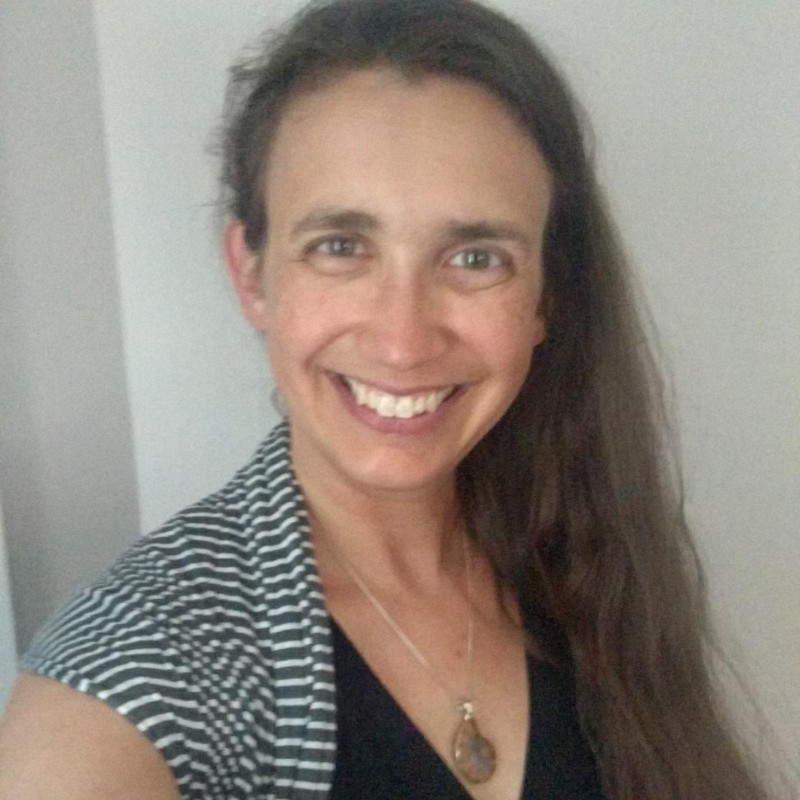 Kristin E. France, Ph.D.
Lead Scientist, Management and Collaboration, The Nature Conservancy
You'll build or improve skills in 4 categories we call the ABCDs:


Awareness: Who you are and how you think and feel



Behavior: What you and your teammates do and why you do it



Culture:

How y

ou identify, connect, and work with your team


Design:

How you understand and solve people problems
Key Skills


Self-awareness

Time management

Team culture design

Stress management

Relationship management

Habit design

Well-being

Feedback

Collaboration
Creativity


You'll be able to:


Prioritize leadership learning goals to gain clarity and design for your success

Adopt mindsets to reframe your thinking, support your well-being, and fuel your resilience

Boost your productivity and remove obstacles to your time, energy, and focus

Develop a more open, collaborative, and high-performing team culture

Give and receive honest and actionable feedback to learn from failure and drive change


Transform is not a watch and listen alone online course. It is a learn and do together learning experience.


There is a limit to what you can achieve by learning and facing your challenges alone. Theory without tools and practice will not give you the most effective and fastest results. And "Death by PowerPoint" presentations will not inspire you to take action and evolve as a leader.


Our goal is to empower you with a deeply meaningful and impactful learning experience. We put thoughtful design into every touchpoint to ensure that it is
guided, actionable, thought-provoking, and fun.


You'll receive:


One-on-one 1.5 hour discovery session to create your Leadership Design Plan with a coach

5 weekly live Zoom video 2 hour sessions with exercises, coaching, and reflections

Practical methods and proven strategies from leadership experts in Silicon Valley

Structured feedback and support from peers in a safe, confidential space

Worksheets and customized activities for you to immediately apply what you learned

Personalized guidance on your worksheets between sessions

One-on-one 30 minute check-in calls on your learning goals at the middle and end of the program
Graduation ceremony and certificate to honor and celebrate your achievement

Bonus for team cohorts:

Additional 1 hour discovery session with executive or manager to understand and design for your team's challenges and needs






You'll also walk away equipped with a design toolkit, lifelong friendships, and a Leadership Success Roadmap to continue your learning journey and accomplish your mission.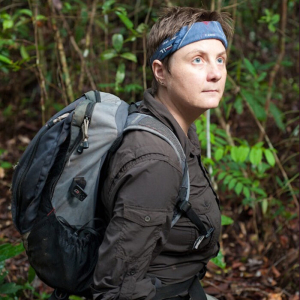 Susan Cheyne, Ph.D.
Co-Director, Borneo Nature Foundation
We will be your champion each step of the way.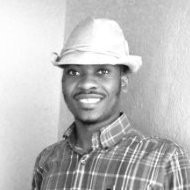 Lesly Akenji
Technical Advisor, African Wildlife Foundation
Meet your Transform Leads!

We're Amy and Pradeep. Together, we bring complementary skills in leadership, operations, and design across sectors to help you uncover gaps in your thinking and behavior, gain new insights, and achieve breakthroughs.
Based in the San Francisco Bay Area, we created Transform to help you access proven methods and strategies used by the most successful companies. Transform is the most meaningful and impactful learning program we've ever designed. We leveraged our personal experience and insights from the challenges and needs of leaders and teams we've supported.
I'm a learning experience designer. I have worked with nonprofits for 20 years and trained 1,000+ leaders in 70+ countries. As the Founder of Design Pathways, I've helped organizations, including World Wildlife Fund, Wildlife Conservation Society, and Wetlands International, to solve conservation challenges.
I geek out on self-care and habit design. At my work space, you can find me lighting a scented candle to spark joy and tracking daily behaviors to increase my productivity.
I'm a business designer. As Venture Growth Director at Rippleworks, I have helped 75+ social enterprises in 20+ countries, including Last Mile Health, Root Capital, IDEO.org, and Polaris to solve operational challenges. I collaborate with executive experts from Silicon Valley companies like Adobe, LinkedIn, and Apple.
I geek out on mindfulness and time management. At my work space, you can find me taking a mindfulness break and tracking time to improve my focus.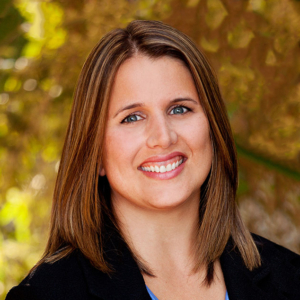 Sarah Otterstrom, Ph.D.
Executive Director, Paso Pacifico
Transform is for you if you:


Lead teams and/or programs as a mid- to late-career executive, director, or manager

Demonstrate openness and a love of learning

Care deeply about bringing out the best in yourself and others

Can commit to 3.5 hours per week on your growth (2 hours in live sessions and 1.5 hours to practice the skills you learned)

Are proficient in English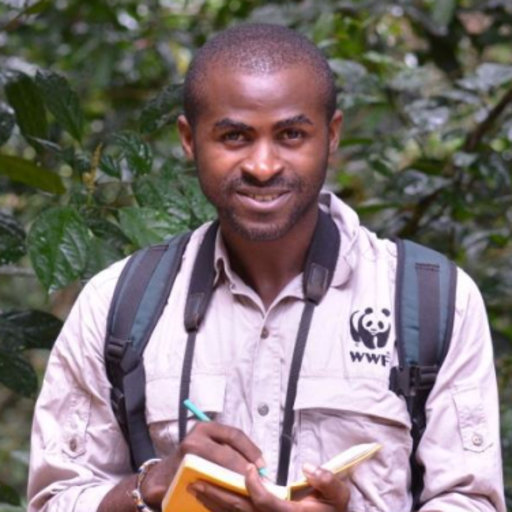 Terence Fuh Neba
Head of Monitoring, Research, Primate Habituation, and Forest Management, World Wildlife Fund
Invest in your leadership development. Invest in you.


You can do it alone, but you shouldn't have to. Unlock the skills, accountability, and support you need to transform in just 6 weeks.
Acceptance into Transform is a competitive rolling application process. There are only up to 5 spots available in each cohort.

Choose from 2 Learning Plans:

Rates are per person in USD, based on your organization's operational budget
Join as an individual or with
one friend or colleague. Learn and grow with more focused individualized support.
For Profit and Foundation Funded:
Nonprofit:

SOCIAL
3-5 Learners


We will match you with peers from other organizations. Or create your own group with friends, colleagues, or grantees.

For Profit and Foundation Funded:
$1,900


Nonprofit:
$1,400


Need help requesting support from your employer and/or donors to join Transform? Download our letter template.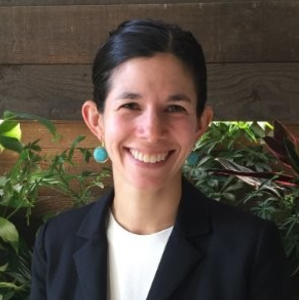 Rachel Wadsworth
Chief Philanthropy Officer, Island Conservation
Let's begin your learning journey.
Frequently Asked Questions

I am not a leader. Can I still apply?
Transform is for you if you are a mid- to late-career executive, director, or manager. It is specifically designed to support professionals who lead teams and/or programs.

When is Transform being offered?
We invite you to apply for our next available cohort
. Exact dates and times will be determined if and after you are accepted to accommodate different schedules and time zones. In your application, you can select the dates that you are applying to. If your first choice is full, you can request consideration for the next open cohort.

Can I watch recorded sessions on my own?
No, Transform sessions are not recorded. The sessions are a safe and confidential space for leaders to openly share and design solutions to their real-world challenges. Unlike other online learning, this program is designed to give you a once-in-a-lifetime transformational experience, rather than lifetime access to videos.

Can I join by myself or create my own group?
Yes, you can select an Individual or Social Learning Plan. In the Individual Learning Plan, you will receive more focused individualized support from our team. In the Social Learning Plan, you can create your own group or we'll match you with 2-4 other leaders.

Why does each cohort have 3-5 learners per group?
Each cohort is limited to 3-5 learners to promote diverse perspectives and create a personalized and intimate experience for you to design solutions to your real-world leadership challenges and give and receive feedback.

How are sessions structured?
During each live Zoom video session, we will introduce topics, guide you through worksheets and interactive activities, give and receive feedback on solutions, and reflect on our learnings in real-time.

How do I apply?
Acceptance into Transform is on a competitive rolling application process. There are only up to 5 spots available in each cohort.
Apply to Transform
.

When can I expect to hear back after I apply?
Please know that we will make the very best effort to update you in a timely fashion on the status of your application. We personally review every application. You should expect to hear back from us by email within 3 weeks of your submission.

How much does Transform cost?
Transform is offered on a

sliding scale

. Our program is discounted for nonprofits because we don't want our pricing to be a barrier for your personal and professional growth. Your payment is due in full if and when you are accepted.

Do you offer scholarships?
No, unfortunately we do not offer scholarships. Your organization may offer reimbursement. We recommend you reach out to your manager.

Can you help me request support from my employer and/or donors to join Transform?
You can download and adapt our
letter template
to formally request support to join Transform.

How can I sponsor a leader?
Thank you for your interest in helping someone to become a more impactful leader.
Donate now
or
contact us
to become a Transform Sponsor for people who need your support.

What's your refund policy?
We do not offer refunds at this time. We believe in the value of our program and the impact it will have on your life and work.

Still deciding if Transform is right for you?