Join us for Design Your Best Year Yet, an Upskill leadership workshop!
Leaders have a lot of responsibilities and competing demands for their time and energy. They can feel exhausted trying to keep up, disorganized and unable to focus, underpaid and undervalued, and disconnected from the people and things that really matter. Taking the necessary time to pause and reflect can be difficult, especially when we don't know where to start.


When we fail to reflect, we lose perspective, get stuck, and are less productive.
We risk not showing up as our best selves for our teams and loved ones and doing our best work.
We want you to be the designer of your life and kick off 2023 happy and strong. Because every leader deserves to thrive. And your mission depends on you and your team. That's why we created a practical personal and professional development experience called Design Your Best Year Yet.
In this workshop, we'll guide you through a step-by-step process and equip you with actionable tools to look back at 2022, plan ahead, and intentionally achieve your goals in 2023. This workshop is for you if you lead teams as an executive, director, or manager and want to be more organized, productive, and motivated to achieve your goals. You can take this workshop with other leaders like yourself or you can join and have fun getting organized with your team.
You will be able to:
Take stock and gain perspective on what you experienced in 2022
Celebrate your accomplishments and uncover what you've learned over the past year
Identify what you want to change to make better decisions and align with the life you truly want to live
Define your vision and set clear personal and professional goals to improve your focus and direction in 2023
Upgrade your systems to confidently act on your goals and track your progress throughout the new year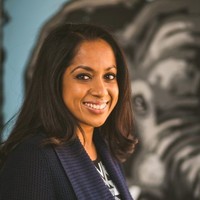 Nilanga Jayasinghe
Asian Species Conservation Manager, World Wildlife Fund
You will receive:


2 h

r

live guided workshop

with thoughtful reflections, engaging activities, and planning tools


Connections with a small, intimate group of peers



Workbook

with practical exercises to apply immediately and use for a lifetime


4 quarterly emails with powerful prompts to help you stay on track and achieve your goals throughout the year
Executive, director, or manager


Lead teams and/or programs at an environmental or conservation organization
Looking for a high impact learning experience
Thursday, February 9, 2023
7 am - 9 am PST // 3 pm - 5 pm GMT
This is a "videos on" Zoom workshop and will not be recorded to create a safe space.
2 hour public workshop
$100 USD or $50 USD (Global South)
2 hour private team workshop
$950 if your annual budget is < $5 million USD
$1,900 if your annual budget is > $5 million USD
Ready to design your best year yet?
This is not your typical workshop.
It is a learn and do together experience for busy leaders that is intimate, interactive, and focused entirely on you and your growth.
If reflection isn't a regular part of your life right now, this is your wake-up call. It's time for you to take a step back, reflect, and get excited about what's next. This workshop will help you to hold yourself accountable to intentionally design an unforgettable 2023. By goal setting, you can identify what you want to achieve, and then put a plan in place to get there.
Let's work together to design your best year yet! Your future self will thank you for it.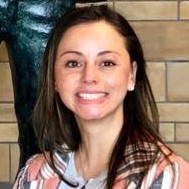 Fabiana F. Spinelli
TRADE Synthesis and Data Officer, UN Environment Programme World Conservation Monitoring Centre
Frequently Asked Questions

I am not a leader. Can I still join this workshop?
Our public workshop is for you if you are an executive, director, or manager. It is specifically designed to support professionals who lead teams. If you are not a leader, you can ask your manager to sign up for our team workshop, which is for at least one leader and up to 19 other team members.


When is this workshop being offered?
Our public workshop is on Thursday, February 9, 2023 at
7 am - 9 am PST / 3 pm - 5 pm GMT
. If you
sign up for a private team workshop
, you can request a date and time that fits best with your team's schedule and time zone(s).
Can I watch a recording of the workshop?
No, our workshops are not recorded. They are a safe and confidential space for leaders and teams to openly share and create together.


Do you provide any discounts?
Yes, we do! For our public workshop, we offer a $50 USD discount if you live in the Global South (Latin America, Asia, Africa, and Oceania). For our team workshop, we offer a 50% discount if your environmental or conservation organization's annual budget is under $5 million USD.


What's your refund policy?
We do not offer refunds at this time. We believe in the value of our workshop and the impact it will have on you and your team.


Still have questions?