Design Pathways runs custom one-on-one coaching for executives and fast-paced workshops (design sprints) for teams to shape their organizational culture. We offer our Culture Design program to growing organizations who are looking to improve how they communicate, collaborate, and innovate together. We work with leaders who care about energizing, engaging, and helping their team learn and work better together.


How Our Culture Design Program Works


Our program helps your team design your future. The experience is personalized just for your organization. We help you discover what is special about your team and equip you with behavior-driven tools and a roadmap to systematically and intentionally design great organizational culture.


Our journey together will support you in taking action on employee feedback, making better decisions, and turning your culture into a competitive edge that can improve employee experience, retention, and performance.
What Our Culture Design Program Looks Like...in Action!
Our Culture Design program is different for every organization. Hear what Stephanie and Julian Fennessy, Co-Directors of the Giraffe Conservation Foundation, had to say about their experience working with us.
Giraffe Conservation Foundation (GCF)


Mission:

To secure a future for all giraffe populations in the wild
Headquarters:

Windhoek, Namibia
Organization Size:

19 emp
loyees
Challenges

GCF's top priority was to align their team on a common way of working. The organization experienced unplanned growth, doubling the team size and distributing them across six countries. They had differing styles in communicating and collaborating with each other. As the organization grew, it was challenging to help everyone align on strategy, prevent silos, and feel more like a team.


GCF wanted to help team members get to know each other, align on how they work together, and encourage them to support each other without nudges from leadership.
They partnered with us to diagnose their challenges, engage the team productively and impactfully, and design new ways of working.
"You'll love it and your team will thank you for it. Our team is still talking about it!"
We worked with GCF over two months on their culture journey. We started by helping the Co-Directors map their ideal culture. We also surveyed their team and analyzed the data to determine the focus areas that mattered the most to them. The feedback and new insights helped the team understand how to make GCF a stronger organization and led to the design of two workshops that brought their entire team together for the first time across six countries to align on their priorities and design a culture they love together.
After the workshops, we worked one-on-one with GCF's Co-Directors to provide coaching and develop a plan to implement their solutions and avoid reverting back to old ways of working.


The team walked away with new and stronger relationships and were energized to tackle their hardest challenges together. They defined their values, aligned on a common purpose, received practical tools, and built new skills to empathize with and support each other.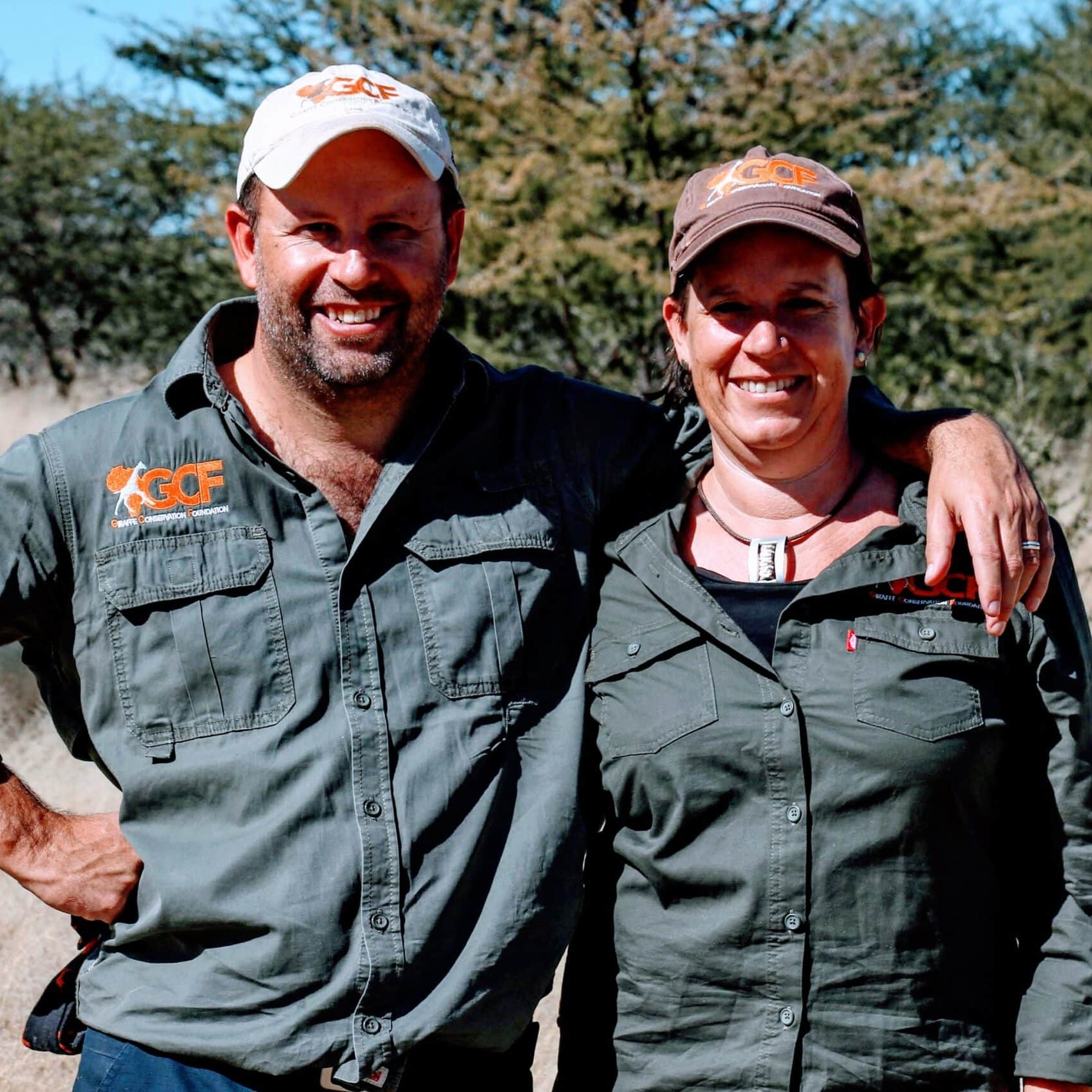 GCF Co-Founders and Directors
Julian and Stephanie Fennessy
Learn how you, like GCF, can design your culture.