In the 21st century, organizations of all sizes are facing more complex conservation challenges and the ability to understand and change human and business behavior has become imperative. However, environmental and conservation leaders have expressed the need to go beyond awareness campaigns to catalyze behavior change. In fact, research has shown that information alone does not change behaviors and attitudinal change does not guarantee sustainable behaviors.


Environmental and conservation leaders need a new set of models and methods to design for human needs, emotions, and biases to target specific behaviors for clear and measurable change. This is exactly what designers offer. Our team at Design Pathways transfers proven design methods from the private and social impact sectors to help organizations design and execute programs for behavior change and enable them to achieve their impact goals.
Whether you are designing a new program, improving an existing program, or simply upskilling your team, we can work with you to design a learning experience to fit your needs.

How will you benefit from learning with Design Pathways?
At Design Pathways, your learning and conservation goals come first. We know that the best way to learn is through doing, so we guide you through a creative process to apply design methods and develop solutions to address your real-world challenges and needs.
Work with us to influence behavior change with new skills, tools, and confidence.
Design more impactful programs by discovering community or business motivations and needs.
Build your team's skills and confidence to change behavior faster and more effectively with the help of expert-facilitated sessions.
Gain a partner to run your team through a design process and come up with innovative solutions for behavior change.
Learn the three elements that must converge for behavior change

Use observational techniques and conduct new interview methods to discover deep insights about your target audience

Synthesize observations and learnings from your research as a team

Focus exclusively on behaviors as target outcomes

Break big behaviors down into smaller target behaviors

Prioritize target behaviors

Map multiple solution options for target behaviors

Test and measure solution options

Adapt solution based on test results

And more!
What does Design Pathways' Behavior Design learning journey look like?
We will lead you through a process to deep dive, prioritize, test, and/or adapt solution options for target behaviors.
Our journey together will leverage the following design approaches
:
Design process to empathize, identify behaviors, and experiment.
Models (how to think) and methods (how to design) to change behaviors, developed by behavior scientist Dr. BJ Fogg.
Principles and practices to design innovative business models.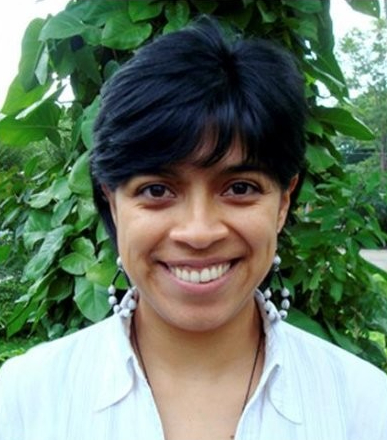 Lilian Márquez, Ph.D.
Design and Impact Officer, World Wildlife Fund
Ready to accelerate your conservation impact?